Courses


Publications


Documentation


Case report


Consultation


Courses submission form!


School students pages




News


04.6.2013
3rd Congress of Serbian Trauma association



Dear colleagues,
It is our pleasure to invite you to come in Vrnjacka Banja from 9-12th of October 2013 where will be held 3nd Congress of Serbian Trauma Association – STA. We will have famous world experts for Traumathology. Serbian hospitality will provide you unforgettable time. You will be able to present your results as well. Start to prepare your abstract now. More, you can see on Congress site

www.sta2013.org

Yours truly,
Mitkovic School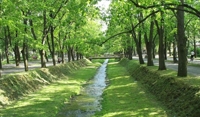 Search site by any word or precise words.