Courses


Publications


Documentation


Case report


Consultation


Courses submission form!


School students pages




News


31.10.2012
EJTES has published paper from Nis

Leading European Trauma Journal (European Journal of Trauma and Emergency surgery) in May 2012 has published original paper of professor Mitkovic and collaborators: Results of the femur fractures treated with the new selfdynamisable internal fixator (SIF). It is presented new method and results of treatment of application of Mitkovic original method and devices in the series of 849 patients. This paper has drawn a lot of attention and professor Mitkovic received four invitation: from Mainz, from Temissuara, from Moscow and from Beijing.


Click here to see full text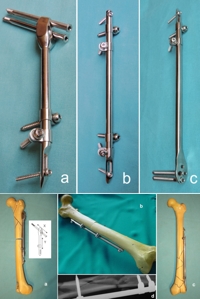 Search site by any word or precise words.