Courses


Publications


Documentation


Case report


Consultation


Courses submission form!


School students pages




News


11.7.2012
Extended abstract deadline

Dear colleagues,
We already received about 180 abstracts for SOTA 2012 Congress (www.sota2012.org). However, because of summer holiday time and big interest for this big Congress, organising committee made decision to extend deadline for abstracts submission until 1st of August 2012.
Organizing committee of SOTA2012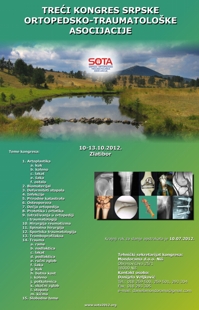 Search site by any word or precise words.