Courses


Publications


Documentation


Case report


Consultation


Courses submission form!


School students pages




News


26.11.2011
5th Symposium and course of Articular fractures

Dear colleagues,
From 18-21st of January in Kranjska Gora under organisation of Vladimir Senekovic from Ljubljana it will be held International Symposium and Course of Surgical treatment of Articular and Periartikular fractures of lower extremities.
You are welcome to participate.

Photography:
Kranjska Gora and V. Senekovic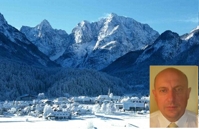 Search site by any word or precise words.