Courses


Publications


Documentation


Case report


Consultation


Courses submission form!


School students pages




News


25.6.2011
Deadline for Abstract submission is 10th of July 2

Dear colleagues,
Scientific committee every day receives abstracts for 2nd Congress of Serbian Trauma association (STA) which will be held from 6-8th of October 2011 in Nis (Serbia). We just want to remind you that deadline for abstracts submission is July 10th 2011. Abstract submission is on line (www.sta2011.org) where abstract for is available and mailing address (sta2011nis@gmail.com).
Best regards
Organizing committee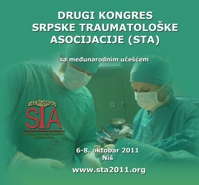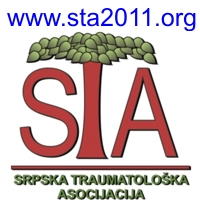 Search site by any word or precise words.