Courses


Publications


Documentation


Case report


Consultation


Courses submission form!


School students pages




News


02.10.2010
SOTA Congress in Novi Sad

Dear collegues,
From 14.10.-16.10.2010, in Novi Sad will be held 2nd ongres of SOTA (Serbian Orthopaedic and traumatology association). According to prof. Marko Bumbasirevic SOTA president and prof. Dragan Savic Congress president all preparation are nearly finished. It is expected big number od Serbian orthopaedic doctors as well as invited foreigh guests. The place od congres venue will be Congresni centar Master, Hajduk Veljkova 11, 21000 Novi Sad. Registration fee is 100€ for specialists and 50€ for residents.
Mitkovic School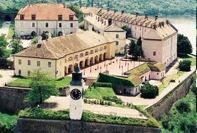 Search site by any word or precise words.