Courses


Publications


Documentation


Case report


Consultation


Courses submission form!


School students pages




News


02.10.2010
Course in Lukovska Banja

Dear collegues,
In just opened new hotel in Lukovska Banja, at September 18th 2010 it has been held Cours of surgical treatment of loer extremities and pelvis fractures, for doctors and nurses. Twenty-five participants attended this course. Conditions during this course have been very inspirative. Fresh mountine air with magnifique view and hotel spaces for organizing meetings made patricipant to memorise new knowledge with nice impressions. Hotel managemnt and stuff have contributed for nice memory. T is planed next course to be on the same place on the end of November 2010.
Mitkovic School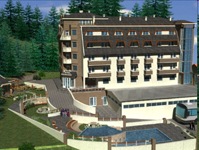 Search site by any word or precise words.