Courses


Publications


Documentation


Case report


Consultation


Courses submission form!


School students pages




News


19.7.2009
First Congress of Serbian Trauma Association

Dear Colegues,

It is our pleasure to invite you to participate in the 1st Meeting of the Serbian Trauma Association from 23-26th of September 2009 in Hotel Galleria, Subotica, Serbia.

We are planning a very well and interesting meeting. We do welcome your contribution. Subotica is a place that can be enjoyed by every one. There is too much to see and do.
We will be happy to accept your oral or poster presentation and free papers with subjects of your choice and interest and sharing your experience in a round table discussion or a symposium.

For more information, please contact our web site or mail us:
www.sta2009.org
mitkovic@gmail.com
info@sta2009.org
Looking forward to seeing you in Serbia
Waiting your kind reply

Prof. Dr Milorad Mitkovic
STA and Congress President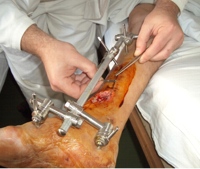 Search site by any word or precise words.