Courses


Publications


Documentation


Case report


Consultation


Courses submission form!


School students pages




News


06.1.2009
Abstract for European Trauma Congress

Dear Colleagues,
From May 12-17th 2009 in Antalya (Turkey) in Sungate Port Royal Deluxe Resort will be held 10th European Congress of Trauma & Emergency Surgery. Deadline for Abstracts submission is February 16th 2009. It is opportunity to present your results on great podium – European Trauma auditorium.
Best regards
Mitkovic School

Photo 1: Sungate Port Royal Deluxe Resort - Congress hotel
Photo 2: Prof. Korhan Taviloglu, Congress President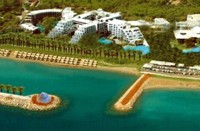 Search site by any word or precise words.