Courses


Publications


Documentation


Case report


Consultation


Courses submission form!


School students pages




News


17.8.2006
II WORLD CONGRESS ON EXTERNAL FIXATION 2007

Message of the President WCEF 2007
www.externalfixation2007.com

It is a great honor for us that Egypt has been elected to be the coming venue of the world congress on external fixation. Even though I mainly specialize in internal fixation, I also use external fixation when indicated - both fixation techniques clearly complement one another.
As the President of the next meeting, I extend my personal invitation to each and every one of you to participate in this congress. With the aid of the organizing committee, we will aim to select the best renowned speakers in this field as well as the participation of other surgeons interested in such techniques.
Also, being an Egyptian I know quite well what Egypt can offer, unparalleled, to its guests - from 7,000 years of history to rich cultural experiences to some of the best beaches in the world (museums, nile cruises and sea shores ranging for the Mediterranean sea to the Red sea).
You can be sure that you will enjoy both a top-quality scientific program and an attractive social event. Our dear guests, we welcome you in Egypt - the land of history and peace.

Photo below:
Prof. Hassan el Zaher
President of the Congress
WCEF2007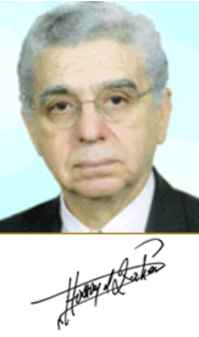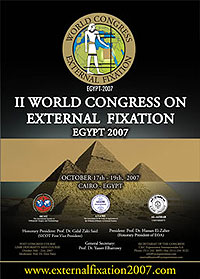 Search site by any word or precise words.