Courses


Publications


Documentation


Case report


Consultation


Courses submission form!


School students pages




News


02.7.2017
5th CONGRESS OF SERBIAN TRAUMA ASSOCIATION

Dear colleagues,
The Fifth Congress of the Serbian Traumatological Association (STA2017) will be held from 27-30. September 2017 in Nis.
Congress and some courses have already been accredited, and it will provide the CME points necessary for maintaining licenses. Lecturers receive 15 points while the number of points for passive participants is 10, for the oral presentation 13 and for the poster is 11. Each of the first 3 co-authors of the oral presentation or poster gets 0.5 points.
The deadline for submitting a summary is August 10, 2017.
You can find more detailed information about everything on the Congress web site www.stasrbija.org .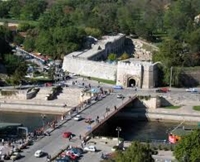 Search site by any word or precise words.