Courses


Publications


Documentation


Case report


Consultation


Courses submission form!


School students pages




News


20.11.2015
Orthopaedic surgery Symposium in SASA

At 26.11.2015. 10.30 AM will be held Symposium about bone fixation, in Serbian academy of science and art (Street Knez Mihailova 35, Belgrade, Serbia). For more details press link below:


PROGRAMME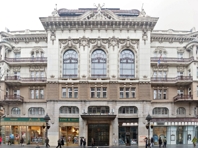 Search site by any word or precise words.