Courses


Publications


Documentation


Case report


Consultation


Courses submission form!


School students pages




News


14.1.2013
SYMPOSIUM AND COURSE IN KRANJSKA GORA

Dear colleagues,
From 16-19th of January in Kranjska Gora (Slovenia) will be held symposium and course of polytrauma, pelvic and spine fractures. Lecturers are European experts.
All additional information on:
Prima Travel
Gorenjska cesta 24
4240 Radovljica
Slovenia
tel.: +386 4 5303 610
fax: +386 4 5303 611
cell: +386 31 290 660


PROGRAMME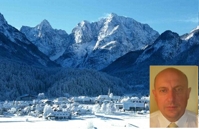 Search site by any word or precise words.