Courses


Publications


Documentation


Case report


Consultation


Courses submission form!


School students pages




News


21.4.2012
3rd SOTA Congress, 10-13th October 2012

Dear Colleagues,
The biggest orthopaedic surgery event this year in Serbia will be 3rd Congress of Serbian Orthopaedic and Trauma Association – SOTA2012 with International participation. It is expected 500 participants. More information you can find on www.sota2012.org
Best regards
Mitkovic School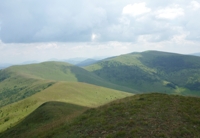 Search site by any word or precise words.