Courses


Publications


Documentation


Case report


Consultation


Courses submission form!


School students pages




News


03.11.2011
The deadline for Basel extended

Dear Colleague,

The deadline has been extended!
Final abstract submission closing date: Monday, November 14, 2011, 12:00 CET
Don't miss this opportunity – be involved in the conference's scientific program by submitting your free paper, poster and video abstract now!
For further information about the ECTES 2012 and the link to the abstract submission platform, visit the society's website www.estesonline.org (click on the section "Meetings")!
In case of questions, please feel free to contact the organizers at
ectes2012@mondial-congress.com
We look forward to your contributions!

Milorad Mitkovic
President of Serbian Trauma Association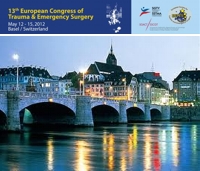 Search site by any word or precise words.